Enhance Your Lifestyle at Gentle Creek Club

Texas hospitality plays a huge role in the day-to-day activity at Gentle Creek Country Club and the GC Team is committed to giving the membership and community the feeling of home. This feeling of home is felt from the day a prospective tours the Club and meets our strong service-oriented staff, who strives daily to continue to provide the feeling of home as each member's years of membership and memories are gained.

We offer several types of golf lifestyle memberships depending on the number of golfers in the family and the age of the primary member. All golf memberships include access to the driving range, short game practice facility, and our championship golf course.

For those that are not looking to be a golf member, but would love to experience a delicious dining experience and have access to a multitude of social events, we offer our Social Membership. The Social Membership grants members access to dining in the restaurant and to attend Club-hosted events.

We would love to meet you and your family, and share information on how our Club strives to be our member's favorite and most enjoyable home away from home.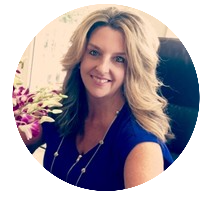 Kristi Rustin
Sales Director
972.346.2500 ext. 2
krustin@gentlecreek.com