Welcome to Gentle Creek Golf Club's brand new fitness center!
Our state-of-the-art facility offers everything you need to work out and unwind, including FreeMotion strength and cardio equipment, a free weight area with dumbbells, barbells, kettlebells, and benches, and certified personal trainers and fitness instructors.
Get ready to take your fitness journey to the next level with our FreeMotion CoachBikes, featuring auto-adjusting technology that matches the incline and decline of on-screen terrain, led by world-renowned instructors guiding you through stunning global locations. You can also try our FreeMotion cable-based strength equipment, designed to develop and strengthen through a free range of motion, and target multiple muscle groups with one machine.
Our FreeMotion treadmills offer built-in fans and incline up to 30%, while our ellipticals and recumbent and upright bikes provide a comfortable and effective cardio workout.
But that's not all - our fitness center also offers golf-specific training, workshops, and fitness-related clinics. You can even enjoy complimentary group fitness classes, including yoga, Pilates, and more.
Join us at Achieve Fitness and connect with our Director of Health & Wellness, Matt Greenemeier, at mgreenemeier@arcisgolf.com, for any questions. Energize your lifestyle and be "Creek" strong with Gentle Creek Golf Club's new fitness center!
Enhance Your Lifestyle at Gentle Creek Club

Welcome to our private club! We are thrilled to announce the launch of our brand new fitness membership, offering exclusive access to our full-service fitness center. As a member, you will enjoy a range of benefits that will help you achieve your health and fitness goals, while enjoying the luxurious amenities of our private club.
Our fitness center is equipped with state-of-the-art FreeMotion strength and cardio equipment, designed to meet all your needs. You will also have access to complimentary group fitness classes, including yoga, Pilates, and more. Whether you are a beginner or an experienced fitness enthusiast, our expert trainers will help you create a customized workout plan that fits your goals and lifestyle.
Personal training is also available, so you can work one-on-one with a certified trainer to achieve your fitness goals. Our trainers will help you create a personalized workout plan and provide support and motivation to help you stay on track.
In addition to our fitness center, we also offer a range of recovery services to help you recover and relax after your workout. Our private club provides a serene and exclusive environment where you can escape from the hustle and bustle of everyday life, and focus on your health and well-being.
Join our private club and fitness center today and experience the benefits of a healthy and luxurious lifestyle. Our experienced team is dedicated to helping you achieve your goals and living your best life.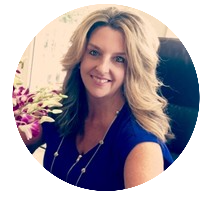 Kristi Rustin
Sales Director
972.346.0545
krustin@gentlecreek.com